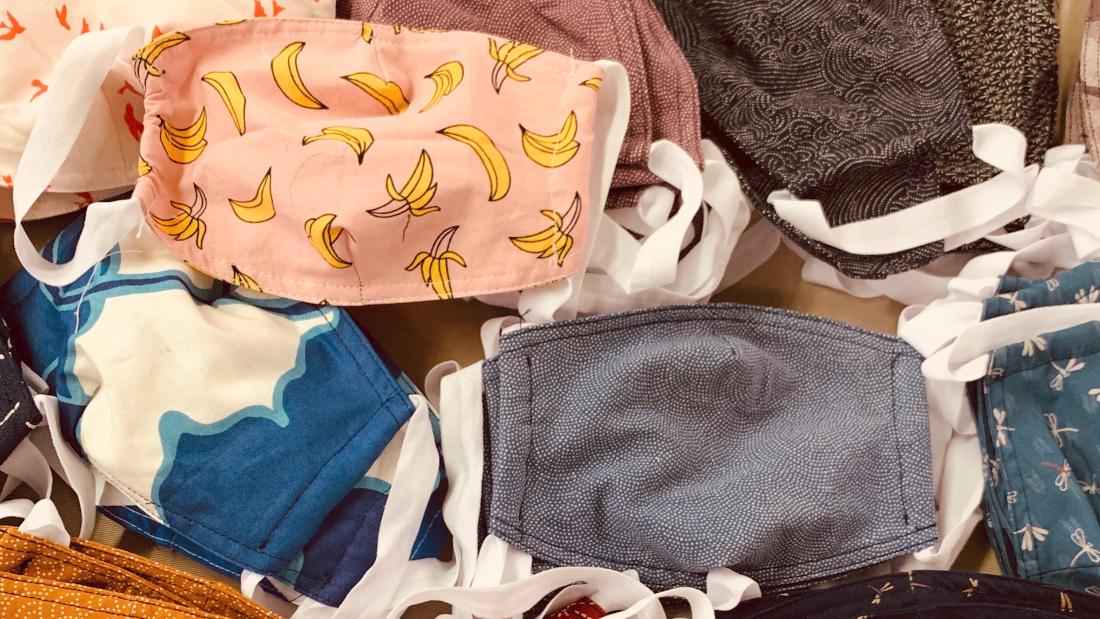 But what was conceived as a period of refocusing after a period of unbridled growth has turned into a watershed. The classic "old school cool" menswear vendor now uses plain weave cotton fabric to produce more
7,000 face masks
every week.
"It was certainly a bumpy race, but worth taking to the end," said Papas.
For the first 10 weeks of 2020, activity was going well. Sales rose 30% in the first half of March, prompting ideas for product extensions and increased inventory.
"I was really starting to see the next horizon for my business," he said. "And instantly he was gone."
As the Covid-19 pandemic and associated stay-at-home orders brought the Bay Area to a standstill, Blade + Blue immediately felt the impact, with sales dropping 60 percentage points. "It only shakes you as a business owner," Papas said.
One or two orders runoff every day, and some stocks started to run low when some manufacturers stopped producing, cutting off the supply chain.
"When it all fell apart, it was traumatic," he said. "It's more than a financial component, it's also an emotional component."
Papas didn't know if his business would survive. In the beginning
April, he started receiving emails from customers asking if Blade + Blue
make face masks
.
"The last thing I wanted to do was feel like maybe I was taking advantage of a bad situation," he said.
Then came a call from his manufacturing partner in Texas, floating the idea of ​​reusing leftover shirts from last season and upcoming summer shirts as face masks. As Dads chewed on this, he got more emails from customers not only asking for masks, but begging for them.
"I needed to hear that my clients needed me to do something for them… to save my business," he said.
On April 9, Blade + Blue materials were sewn into masks, and now
more than 1,200 are produced daily, some of which are
offered to healthcare workers
and first responders.
Dads now attributes what was supposed to be a temporary change with the rescue of his business. He was also successful in adding new customers.
Daniel Vivacqua, who lives in Cleveland, bought four masks after her husband saw an ad for them on Facebook.
"There were a lot of advertisements for masks coming in all over the place," he told CNN Business. "We were both familiar with this brand so we thought it was probably legitimate."
Now, masks are a new component of Blade + Blue's business, Papas said, once his business catches up with demand, he intends to refine aspects such as cuts, details and cuts – and ultimately to have a "blur between fashion and function".
"This pivot has definitely come at the right time," he said. "And it kind of breathed new life into not just my business, but my hope for what can happen and my hope that when you're on the ropes you have the resilience to come out better than before."